Multimedia Light Art by Lynn Augstein
Lynn Augstein - Color Consultant
Lynn is a Color Consultant and Light Artist. Her background is in interior and building design, including color and lighting for residential and professional spaces. Lynn has extensive training in color and its effects on people physically, psychologically, and spiritually. This broad knowledge gives her depth and sensitivity selecting color palettes for architectural interiors and exteriors.
Lynn has lectured on color and perception at the Kyoto Institute of Technology in Japan, UC Berkeley Extension Interior Design, San Francisco Academy of Art, the Fashion Institute of Design and Merchandising, ASID Student and other venues. Lynn's work includes staging design for high profile events. Among many other projects, Lynn designed the staging for music artist Steve Roach at the opening gala for Yoko Ono Yes exhibit at the San Francisco Museum of Modern Art, San Francisco's Hyatt Regency Hotel 22-story lobby for Color Marketing Group, concerts at Grace Cathedral, Yuri's Night at NASA Ames Research Center, the 2011 Ojai Playwrights benefit gala and the Ted X Marin Communication Revolution 2011.
Lynn's 2006 DVD Borealis is utilized at the Cleveland Clinics Hospital, through the Arts and Medicine Institute- a program designed to alleviate stress and enhance mood and is being shown in many East Coast hospital locations on plasma screens in waiting rooms, emergency rooms and patient rooms for relaxation and encouraging mood.

Past Experience:
President of Marin Interior Designers Association - MIDA
Board Member of American Society of Interior Designers - ASID
License - California Council Interior Design Certification - CCIDC
Associate Member IACC-NA (Intn. Assoc. of Color Consultants-North America)
Member of Inter-Society Color Council - ISCC
Member of Color Marketing Group - CMG
Eiseman Center - Color/Design Consulting Training

Lynn has been published in the following books:


The Art of Lighting
An International Profile of Home Lighting
By Randall Whitehead (Rockport, 1998)

Color in Architecture
Design Methods for Buildings, Interiors and Urban Spaces
By Harold Linton (McGraw-Hill, 1999)

Colors For Your Every Mood
Discover Your True Decorating Colors
By Leatrice Eiseman CMG (Capital, 1998)



Architectural Light and Color
click images to open large versions in separate window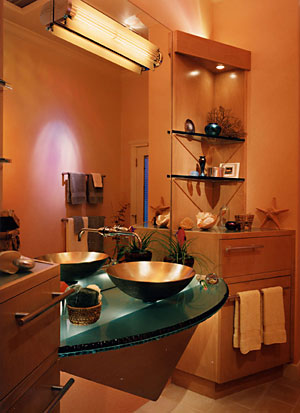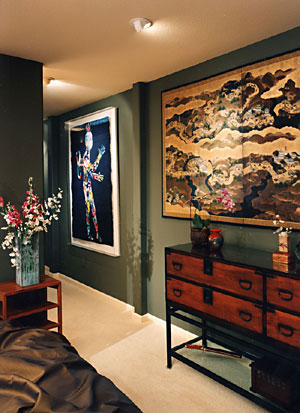 "Color is one of the most influential design tools one can use to express a feeling. As a colorist, it is my job to interpret, translate,
then communicate the architectural intent. Color and light enhance and accentuate the beauty of the materials being used.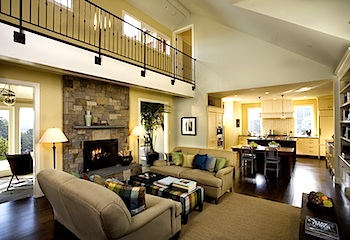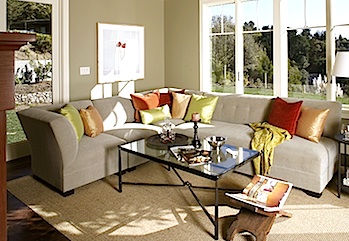 "Each color elicits a physical and psychological response; so color can amplify an emotional experience,
both positively or negatively, depending on how it is used in architecture.
The message between color and architecture must be unified to work harmoniously both visually and emotionally.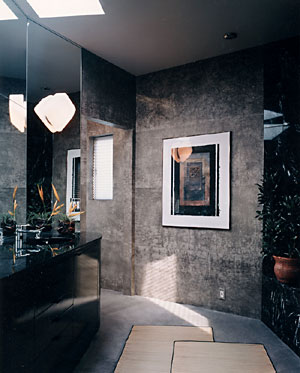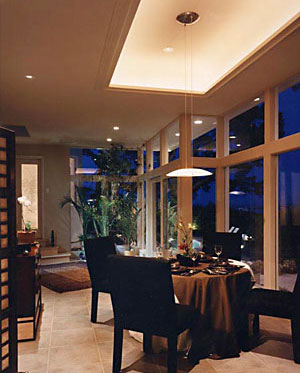 "Selecting colors for a space is a deeply analytical process. I must consider what the space being used for, who is using the space,
what is the style of the people occupying the space, - sophisticated, casual, young, classic, cheerful, cozy etc.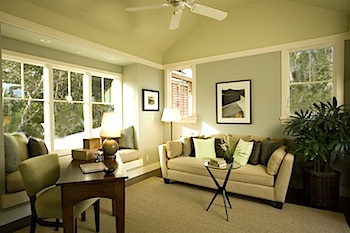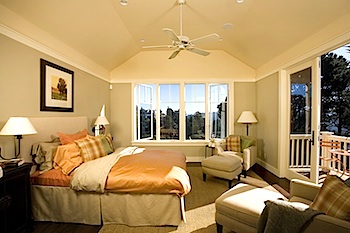 "I also consider room size and navigation views, the direction and quantity of incoming light, the exterior and interior reflections and influences,
the type of light, and the architectural lighting, among others.I consider myself a translator of light, color and form.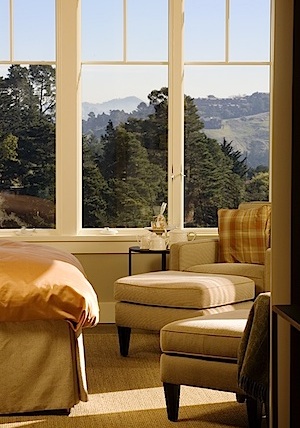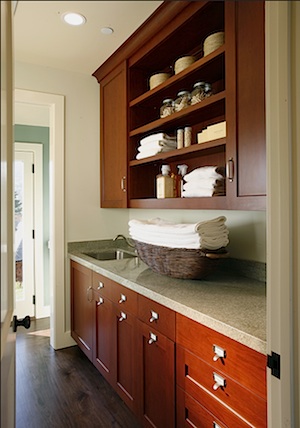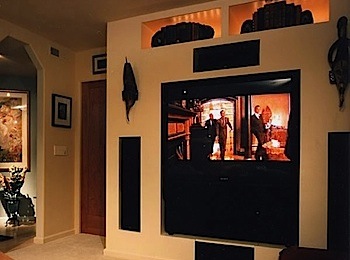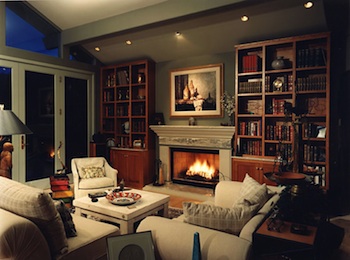 Contact me here to discuss your project.
Lynn Augstein
Cobalt Sun

click images to open large versions in separate window
Some of these images are courtesy of Sandra Bird.